We had unfortunately missed the last round of the Eurosaloons at Brands Hatch due to the engine experiencing oil surge issues occuring during the Donington round of the Euro saloons championship. I took the decision that it would be worth missing a round to hopefully preserve the engine for the remaining rounds of the series whilst the Norris Designs dry sump kit was fitted by Mark and the Owen Developments team. We arrived mid morning Saturday shortly before qualification at the Pembrey circuit with a newly fitted and untested system. We were fortunate that both the experience of Owen Developments and the quality of Norris Designs sump meant that the car performed for 90 minutes faultlessly!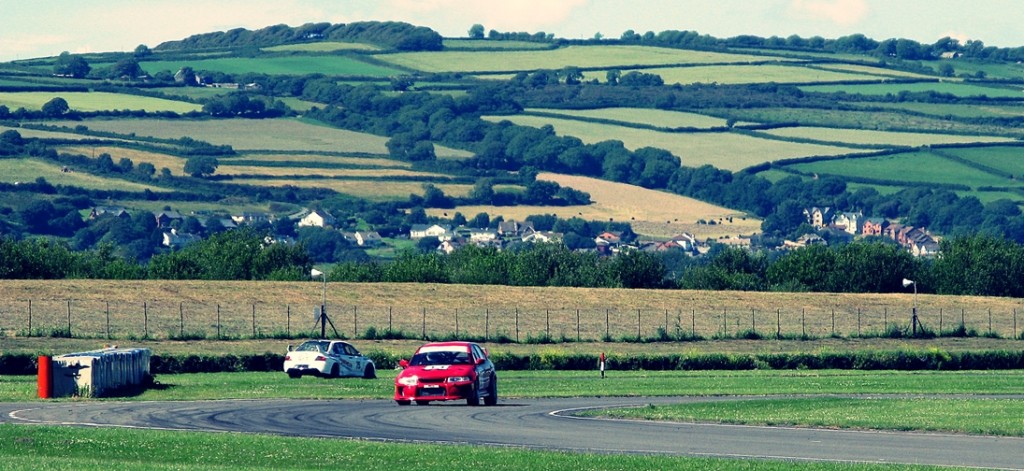 It was the first time for me at the Pembrey circuit and I had not been able to attend the test session prior to the event. Despite this we managed to get a time that was good enough for 4th row of the grid in qualification. Car was faultless, just the driver a little slow at this point!
At the end of the first race we managed to come third in class and collect my first ever trophy!
Day two of the race weekend came and although our times were quicker I could only manage a 5th row start for the race. Despite the mix up at the red flag I came third in class and picked up another third place trophy. Looking at the telemetry we later discovered we were running with a low boost situation (identified as a slipped turbo compressor housing). At the end of the weekend efforts we slot into 4th in class.
Looking forward to the next race at Oulton with a fixed compressor housing to hopefully achieve a better overall result and in class position, although the competiton I am sure will continue to be strong.
Trackside footage from Euro Saloons Championship 2011 (by Jonathan Faull)
I would like to thank Mark Harrison (Owen Developments) who prepared the car for Pembrey; Simon Norris for supplying dry sump kit; Karen Roberts for all the support and telling me to go quicker :); Jonathan Faull (brother-in-law) for being on trailer duty and supporting me throughout the days (including travelling around 700 miles!); Bettina Gallagher and Jake (his first motorsport event at the age of 4 weeks old!)