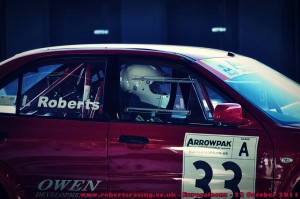 Class A Champion after round 12!By the time the final round approached we were in first place in A class. All we needed to do was finish the race to still be in the top three of class. I qualified 7th with a 1:13.6. I decided to come in after posting this decent time.  I felt I had successfully shaken down the car after the gearbox rebuild and bedded in a new set of pads.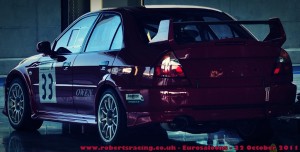 My race got off to a bad start when I was held up at the first corner and it wasn't long into the race before I knew there was a problem with the gear shift and ended up having to complete the rest of the race stuck in fifth gear. I persevered, knowing that my championship rested on finishing the race, and fortunately this was enough to secure overall class A victory!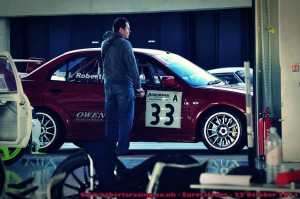 After the race it was determined that a 5p zip tie would have prevented the shift issues. I had mixed feelings about this: pleased that another gearbox rebuild was not required, but bitterly disappointed that I wasn't able to race effectively as the car had felt supreme before the gear issue.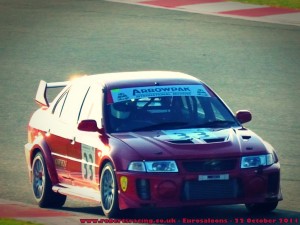 At the start of the year I would not have thought I would be top of A Class, being a complete novice with no race experience nor having driven the car in anger on slicks! Reliability of the car has been paramount although various issues resulted in the car running low power at all rounds except the final rounds.
Again I would like to thank Mark Harrison and his colleagues at Owen Developments for all their support throughout the year; Karen Roberts, Jonathan Faull (brother-in-law); Bettina Gallagher and baby Jake for always being there and supporting me every step of the way. Roll on next year!